Electric Guitars & Basses
Set ups, services, RESTORATIONS & custom builds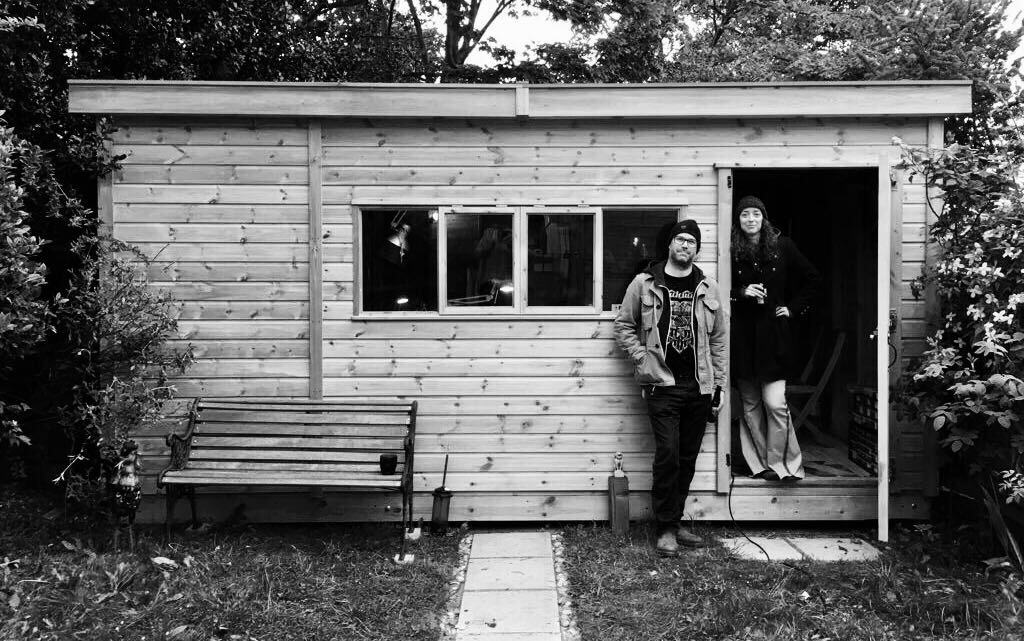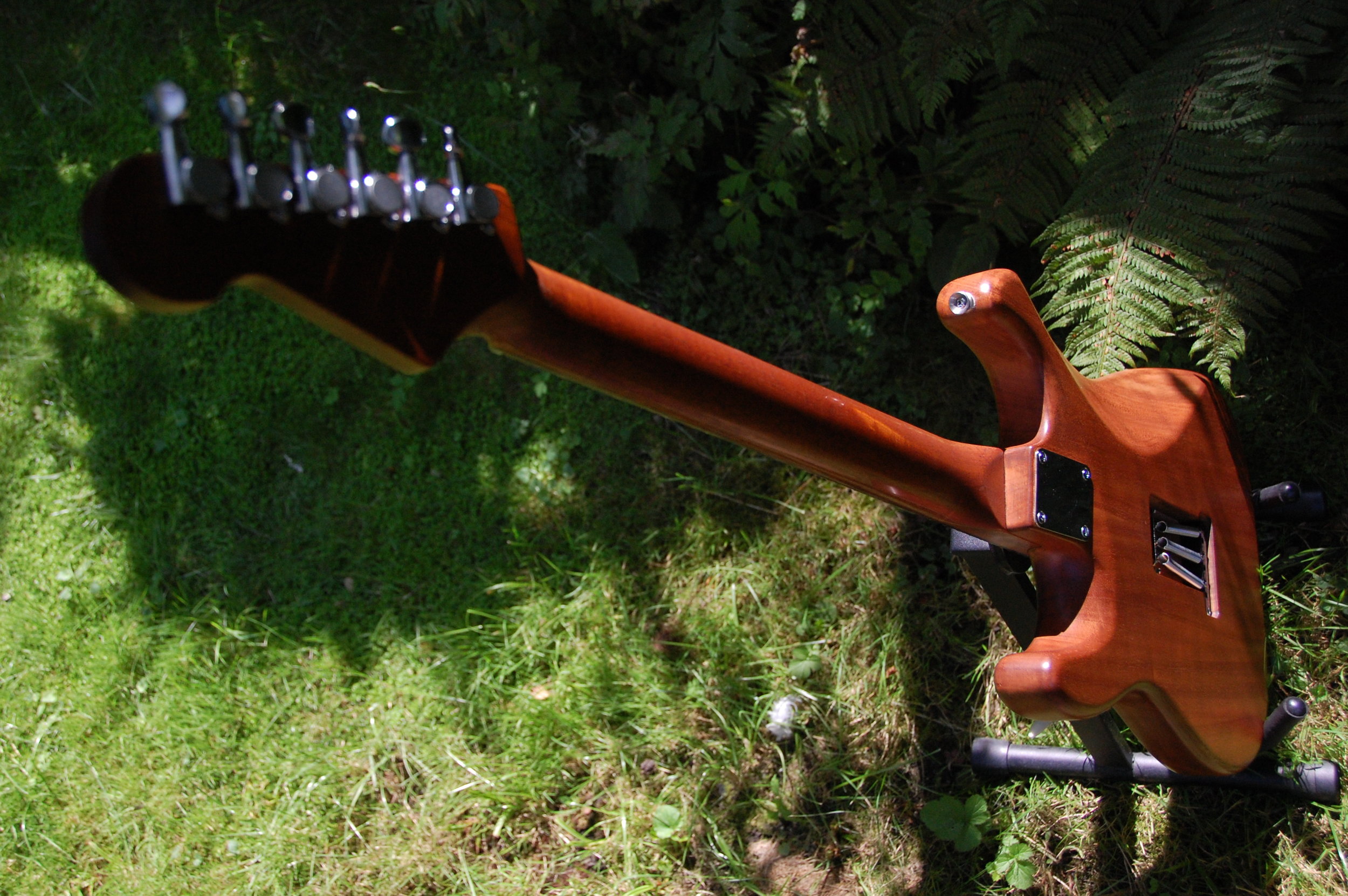 About Me
I have been playing guitar for almost 30 years.  My main passion is blues rock, but I enjoy playing anything from funk to seriously heavy rock with a bit of prog or psychedelia on the way!
I am a self confessed electric guitar and amp modding geek; if something can be changed or improved upon I will give it a go.  I started to become much more serious about chasing tone after I got my first set of aftermarket guitar pickups well over 10 years ago and this has become somewhat of an obsession of mine!
I developed my passion and love for tone and guitars into putting together custom guitars, experimenting with anything from pups and bridges to types of wood and finishes and even springs and capacitors - anything to get the best sounding guitar possible!  I have developed some favourite suppliers and brands over the years and can consult you on these, but am equally happy to build a custom job to your specific requirements.
I also do the regular set ups and services and pride myself on returning your guitar to you playing and sounding to its full potential.  Although the 6 string variety is my personal favourite, I also work love working on bass guitars.
I work from my studio in Sydenham, South East London. (OK, it's a shed, hence the name, but a good one and much developed from my humble beginnings in the corner of the living room, and probably much to the delight of my now wife - slightly less mess around the house!)
For more examples of custom builds or more information on my full suite of services please visit my Custom Built Guitars and Services pages.
Custom Built Guitars
Below are examples of some of the custom built guitars I have made over the years. If you want to find out more, talk to me about your custom order or come and experience one for yourself, please go to Contact Me.
THE "Surf greeN"
Having gone down the experimental route with the mahogany Fender style guitars I had made, I decided it was time to take a mostly traditional route, albeit with some modern additions.
This is a light weight swamp ash S-style guitar with a tight grain quarter sawn maple neck with rosewood slab fretboard and medium jumbo 6150 frets, sourced from Tommy and the guys at USACG. The body is an exact copy of a 1954 Strat body, but this one has an added contour below the neck pocket to give you more access to the higher frets. I gave this guitar a gorgeous, 50s correct hand sprayed nitro finish.
Get yourself a custom built S-style guitar that competes with the big boys for a lot less money!
For more detailed specifications and to see some stages of the build please click here.
The "hog"
Possibly the heaviest Strat many people have played! I wanted to try using Mahogany for a Strat style guitar to see if I could create a warmer and bassier example of the iconic guitar. Apart from a hernia, this guitar also produces very big and crystal clear tones. Think piano-like in buckets!!!
The neck and body from USACG are both Honduran Mahogany (Legally sourced) and the fret board is Indian Rosewood. Paired with vaughn Skow's 1954 single coil set and a Wudtone Constant Pivot vintage tremolo bridge this guitar is a rock blues beast capable of many styles from convincing heavy rock to clean country twang. The guitar retains all the usual strat feel and tone but with a chunk of added warmth and clarity from the Mahogany. Schaller locking tuners and a hand cut bone nut add to tuning stability and clarity of tone.
Something different in mind? Get in touch and we can plan out your custom guitar ideas.
Telecaster hybrid
This started as my tribute to early led Zeppelin. As many guitarists may know, Jimmy Page apparently used a Telecaster on a lot of the early recordings, so I wanted to get a Tele as close as I could to a Les Paul. The result was an extremely versatile guitar capable of country twang and searing rock lead as well.I wired this guitar so that the humbuckers can be coil tapped and put out of phase for a very honky Frank Zappa or Peter Green tone.
For the main part this guitar is laid out similar to a Les Paul with two humbuckers and the classic tunamatic bridge and tail piece, (both Faber made, best I've experienced) but the controls are more classic Tele with 1 volume and 1 tone, push pull pots for single coil and phase.
This is one of my absolute favourite guitars, it is supremely touch sensative and has a beatifully soulfull tone! The body and neck are Honduras mahogany (legally sourced) with a Madagascan rosewood fretboard. Vaughn Skow Custom 60 Humbucker set, Gotoh tuners and a hand cut nut. This guitar has clear oil finish on the body. This is my go to guitar when I need to cover many musical styles.
All good guitar players know that a good set up makes a great guitar.  I offer standard set up services from £60 so that you can really get the most out of your new (or not so new) guitar.
I offer a very accurate and professional fretlevelling and crowning service. Once I have finished the crowning and polishing I will re-string your guitar with either strings you provide or the Ernie Balls I usually have in stock. I will then play and adjust the set up of your guitar until it plays the best it can according to your requested set up, style and needs.
This service usually comes in around £120 but prices can vary depending on the condition of your frets and sometimes you can get away with a simple polish.
I offer a range of full guitar services, including clean up, fixing any issues with the electrics, upgrading hardware such as pickups, machine heads, bridges and tremolos.
As these jobs can vary significantly, I provide a quote upon discussion / inspection of the instrument and won't surprise you with any extras that may arise when I'm in the guts of the guitar unless specifically agreed with you in advance.
HARDWARE
Whilst I am happy to create your guitar with any of your favourite pups, brands and finds, I do have some firm favourites of my own which I can highly recommend and end up on almost all of my own guitars.
WUDTONE TREMOLOS
Having searched long and hard for the best hardware out there and having tried numerous (and I mean numerous!!!) trem brands, makers and systems over the years, I now recommend Wudtone's tremolos for all my custom builds.
Whilst my personal preference is the Wudtone CP Vintage 50s tremolo bridge, depending on your style you may well prefer to opt for the Wudtone Holy Grail, which will deliver a maximised enhancement of dynamic, sustain and clean boost and stay in tune no matter how hard it is used. A brilliant all rounder.
You can't go wrong with either, both are outstanding.
Check out an independent review of the CP Vintage 50s from The Guitar Magazine here.
VAUGHN SKOW PICKUPS
I'm slightly loathed to let you all in on this find, but then that wouldn't be fair to you or to Vaughn Skow, who is winding the most amazing vintage style pickups over in Nashville, Tennessee.
Vaughn is, in his own words, a "bona-fied, certified transducer nut!". All of his designs are from the truly golden period of electric guitar design, 1954-1969 and he uses the finest materials available, and (again in his words not mine!) makes the pickups with a "fanatical attention to detail and precision.".
I have tried many of his pups and they have all impressed. The tone you can get out of them is out of this world and instantly recognisable from many of my favourite old albums. For my personal preferred style and tone he is now my go to guy for pickups.
Find out more about Vaughn here.
Contact ME
I'm based in Sydenham, South East London. Usually I meet customers at my home base for a consultation, where you can see and experience examples of my custom built guitars or bring round your own guitar for servicing or set up.
You can contact me on 07787 890749 or complete the form below if you prefer email.
Please complete the form below